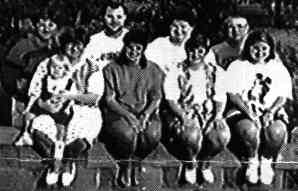 The Bamford branch is really having an exciting year. As most everyone knows by now, Heidi will marry Jim Fritts on June 16, 1994. The wedding will be at St. Mary's Chapel on South Side in Easton, PA.

Mary & Mike Scheel recently bought and moved into a new house in Bethlehem, PA. The address is: 5418 S Halbea Street, Bethlehem, PA 18017. Telephone # (610) 266-1781.

Jill Bamford was in her first "Main Stage" play at Penn State in April. She played the part of Cobweb in A Mid Summer Night's Dream.

Bruce and Kathy Cohen not wanting to be left out of all the excitement are expecting their second child sometime in October! Bruce also now works at the YMCA in Easton.

The YMCA is also trying to raise enough money to but their own camp this year. Ask Bruce for details when you see him at the reunion.

Mary Lou Unangst, assistant vice president of Chemical Bank NJ, has been named manager of the bank's Bridgwater office.
Congratulations to Linda and Patrick Wadsworth in their recent nuptials on mothers day of this past May.

Jennifer Foss found a nice Arkansarian, Scott Davis, who just swept her off her feet. They are engaged to be married this Thanksgiving.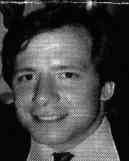 Charles Foss, new head coach of the Stewartsville "B's" lead his team to victory in their opening season game this past month. Charlie's son Tyler Foss also did a great job as pitcher for the team.

BIRTHDAYS
May
Wendy Schroeder...........5-06-54
Tom Schroeder Jr...........5-07-60
Mary Bamford................5-08-67
Chris Schroeder..............5-19-49
Adam Schroeder.............5-30-87
June
Nancy Schroeder............6-01-34
Patrick Schroeder...........6-01-87
Stephanie Sheck.............6-03-72
Diane Schroeder.............6-05-54
Casey Unangst...............6-07-79
Alyssa Schroeder............6-17-87
David Schroeder.............6-22-62
July
Carolyn Foss ................7-02-31
Sean Walsh ..................7-05-84
Jack Wieghorst .............7-08-40
Tylor Foss ...................7-08-88
Virginia Sutton .............7-14-16
Bill Schroeder ..............7-16-18
Kim Kavanaugh ...........7-20-63
John Schroeder Sr.........7-22-20
Rose Ann Allen ............7-23-83
Drew Schroeder............7-27-84
Cliff Sutton ..................7-28-17
Beth Ann Flaherty ........7-29-83