GREAT EXPECTATIONS

The Editor has received word that the Clan can anticipate a few more arrivals this year. Cora is is expecting around May 1st & Wendy Schroeder about September 20th.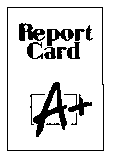 Corey Unangst and Stephanie Sheck have made the Honor Roll at their school this year.

Anyone else???


FAMILY GIVE-A-WAY!!!!!!!
&nbsp Jack wants to give the following any member who is interested:
&nbsp Sleds; Stauffer couch; ice skates (kids); beer can collection; YMCA Table & Chairs; Christmas lights & decorations; books, books,books and other misc. "junk"!!! Call (301) 949-2880 or write.


Michael Schroeder has expressed an interest in having telephone numbers of various cousins.
If you will kindly submit your numbers to the Editor we will publish them (car phones, fax machines, work & beeper numbers, elc.: however you want to be contacted).

Best Rum Cake Ever
1 or 2 qts Rum 1 c. butter
2 large eggs 1 t. sugar
1 c. dried fruit brown sugar
baking powder nuts
Before you start, sample rum to check the quality. Good, isn't it? Now go ahead. Select mixing bowl, measuring cup, etc. Check the rum again, it must be just right. To be sure the rum is of the highest quality, pour one level cup of the rum in a glass and drink it as fast as you can. With an electric mixer, beat 1c. of butter in a fluffy bowl. Add a seapoon of thugar and beat again. Meanwhile, make sure ~he rum is of the finesl quality. Try another cup. Open second wuart if necessary. Add 2 arge leggs, 2 cups fried druit and beat 'til high. If druit gets stuck in beaters, just pry loose with a drewscriver. Sample rum again, checking for tonscisticity. Nest, sixt 3 cups of pepper or salt (it really doesn't matter at this point). Sample the rum again. Shift 1h pint of lemon juice. Fold in chopped butter & strained nuts. Add 1 babblespoon of brown thugar, or whatever color you find. Wix mell. Grease oven and turn cake pan in 350 gredees. Pour the whole mess into the coven and bake. Check the rum and go to bed.
[Try running this through your spell checker!!! - ed.l